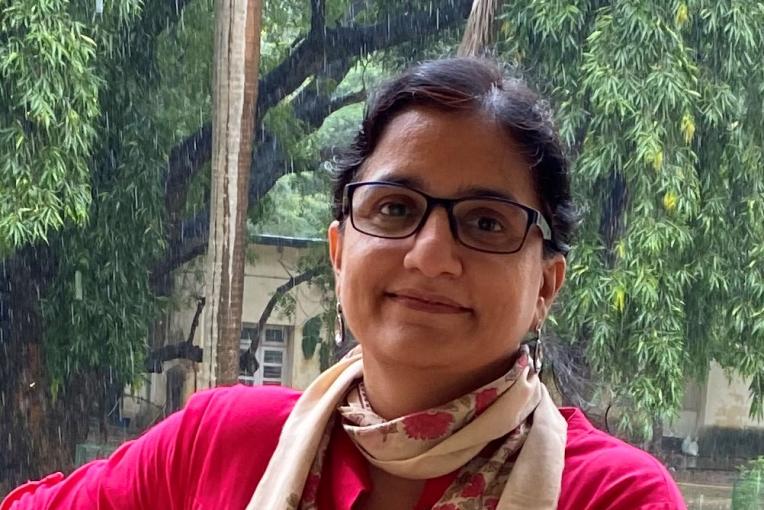 Nishad Fathima
Chief Scientist
Central Leather Research Institute
Professor
AcSIR

India
This profile has been endorsed by The Indian Academy of Sciences
Contact me for
Mentoring
Sitting on boards or committees
Providing an expert opinion
Outreach activities
Conference presenting
Opportunities to collaborate
Biography
Dr N Nishad Fathima is presently working as a Chief Scientist in CSIR-Central Leather Research Institute (CLRI), Chennai, India. She holds B Tech, M Tech, and a Ph.D. degree in Leather Technology from Anna University, Chennai, India. She is a University Gold Medalist at both undergrad and postgrad levels. 
Dr Nishad Fathima's work is focused on protein assemblies and has made significant contributions to the use of ionic liquids in the stabilization/destabilization process of collagen. Her work on biophysical studies on collagen has led to the development of biomaterials and value-added materials from proteinous waste.
In recognition of her contributions, Dr Nishad Fathima has been awarded the prestigious INSA medal for Young Scientist, INAE Young Engineer Award, IEI Young Engineers Award, SERB Woman Excellence award, Nayudamma Young Scientist Award, Fellow, Madras Science Foundation, INSA-DFG visiting scientist fellowship, DAAD fellowship, Tamilnadu Young Scientist award from Government of Tamilnadu. She is a member of INYAS and a young associate of INAE.
Dr Nishad Fathima has been the project investigator for several projects funded by CSIR, DST, SERB, DBT, INSA. She has 120 papers in international journals of repute, 6 book chapters, 3 Indian patents and 1 US patent to her credit. She has visited several countries including the USA, Germany, Ethiopia, Greece, Spain, Turkey, Japan, Brazil for delivering invited talks and lectures. Dr Nishad delivers popular lectures to school and college students under INSPIRE program of DST and JIGYASA program of CSIR. She is actively involved in several outreach activities of the Indian National Young Academy of Sciences (INYAS).
Video